Date: May 18, 2020
Walmart Labs Recruitment 2020 | Software Engineer | BE/ B.Tech/ ME/ M.Tech – Computers Engineering; M.Sc | Chennai
Company: Walmart Labs
At Walmart Labs Bengaluru, we don't just innovate, we enable transformations across stores and different channels for the Walmart experience. Take a regular day at Walmart Labs and match that with 260 million customers a week, 11,695 stores, under 59 banners in 28 countries and e-commerce websites in 11 countries. That's Walmart Labs Bengaluru for you. With fiscal year 2017 revenue of $485.9 billion, Walmart employs approximately 2.3 million associates worldwide.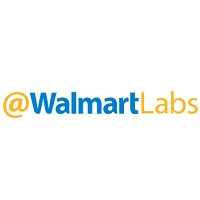 Our company's purpose is our reason for being. It drives all our business decisions and actions. It is the guiding philosophy we are proud to communicate. By bringing together online, mobile, and social with our 11,000+ stores around the world, Walmart is creating a seamless experience for customers to shop in a way that's most convenient for them—anytime and anywhere.
Company Website: www.walmartlabs.com/
Positions: Informix Developer
Role: Software Engineer
Salary: Best In Industry
Experience: 3+ Years
Job Location: Chennai
Qualification: BE/ B.Tech/ ME/ M.Tech – Computers Engineering; M.Sc
Job Description: The role is of a Informix 4GL Developer who is motivated to actively contribute to the design and development of new features. The role is expected to make a difference to the product in terms of the design and contribute towards identifying technical risks and find solutions to various problems.
Your Responsibilities:
Drive design, development, implementation and documentation
Build, test and deploy cutting edge solutions at scale, impacting associates of Walmart worldwide.
Interact with Walmart engineering teams across geographies to leverage expertise and contribute to the tech community.
Be involved in the successful implementation by applying technical skills, to design and build enhanced processes and technical solutions in support of strategic initiatives.
Work closely with the Tech Leads/Architects and cross functional teams and follow established practices for the delivery of solutions meeting QCD (Quality, Cost & Delivery) within the established architectural guidelines.
Participate in hiring and support to build teams
Interact closely for requirements with Business owners and technical teams both within India and across the globe.
Application Link: Click Here
Get Free Job Alerts on eMail

- Subscribe Now
Get Free Job Alerts on Telegram

- Follow Now
Get Free Job Alerts on Instagram

- Follow Now
Get Free Job Alerts on Facebook

- Like Now