Date: May 19, 2020
Vestas Recruitment 2020 | Assistant Lead Grid Interconnection Engineer | BE/ B.Tech/ ME/ M.Tech – Electrical Engineering | Chennai
Company: Vestas Wind Technology India Pvt Ltd  
Since Vestas was founded in 1979, Vestas has achieved a market-leading position with more than 60 GW of installed wind turbines or around 19% of total global capacity. Every day, everyone at Vestas works to make Vestas the undisputed global wind leader and the world's energy mix more sustainable – join us, and be part of ensuring a sustainable future for our planet.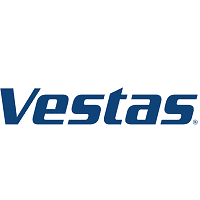 By joining Vestas, you join the only global energy company dedicated 100% to wind energy. Together with our customers, we have installed more than 51.000 turbines in over 70 countries, and we remain committed to increase that number via our superior, cost-effective wind technologies, products and services.
Company Website: www.vestas.com
Positions: Assistant Lead Grid Interconnection Engineer
Experience: 3+ Years
Salary: Best In Industry
Job Location: Chennai
Education: BE/ B.Tech/ ME/ M.Tech – Electrical Engineering with minimum industry experience of 3 years is required. Out of which 2 years in wind power plant analysis and sizing.
Responsibilities:
Simulation and modelling of the wind Power Plant including WTG, PV and storage
Studying grid interconnection requirement and grid codes
Analyzing site specific grid interconnection solutions
Design or review the design for the BoP (balance of plant) for wind power plant
Presentations and meeting with Grid operators/customers for project specific needs
Work in close co-ordination with the Regional Technical Sale support team
Report writing
Apply Link: Click Here
Get Free Job Alerts on eMail

- Subscribe Now
Get Free Job Alerts on Telegram

- Follow Now
Get Free Job Alerts on Instagram

- Follow Now
Get Free Job Alerts on Facebook

- Like Now